Growing The Forest
In addition to community engagement, Creative Forest provides an educational platform online that is designed to support students to explore the topics they are passionate about and develop projects they can work on individually or with others. Creative Forest cultivates life-changing "soft skills" such as collaboration, problem solving and entrepreneurial thinking.
So we've been swelling with pride this week as students from our online cohort returned their self-assessment reports, speaking in glowing terms about all they had learned throughout this year's engagement.
"Creative Forest has challenged me to think outside of the box and work with others to solve problems." – Jordan, Year 10.
"I am without a doubt looking forward to next year, continuing to learn many useful skills that are bound to help me in the near future." – Tayla, Year 9.
One of our biggest successes this year was connecting our kids with mentors from the Nuevo Foundation based at Microsoft in Redmond, Washington State. Through the use of video-conferencing we facilitated a mentoring process where the crew from Redmond passed on technical software development tips and advice to our kids. A huge win for all concerned. Next year we have high hopes of also meeting some of the U.S. based students from the Nuevo programme.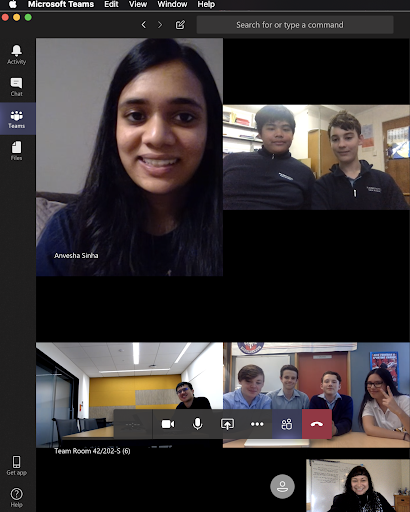 Our CEO and programme lead Renea Mackie took a couple of days off this term to return to her hometown of Dunedin for the annual NetNZ conference. NetNZ is our education channel partner, providing online courses to rural and home schooled students. Renea received an impromptu speaking spot at the event and was later overwhelmed with interest from teachers, school administrators and researchers wanting to know more about Creative Forest. From these conversations sprung an idea that we should start looking at NCEA accreditation.
Once approved, this would open up Creative Forest to a much wider audience and also allowing our Year 10s to continue with Creative Forest as they move on to NCEA. With the support of our teacher community and the enthusiasm of our brilliant students, that's a journey we are excited to begin in 2020.